Periodic Table Elements
Periodic table elements in chemistry are organized in order of increasing atomic number or the full number of protons in the atomic nucleus, names as modern law of the periodic table. According to the modern law of the periodic table, the chemical elements are arranged on the basis of electronic configuration and properties to classify four categories like s, p, d, and f-block element.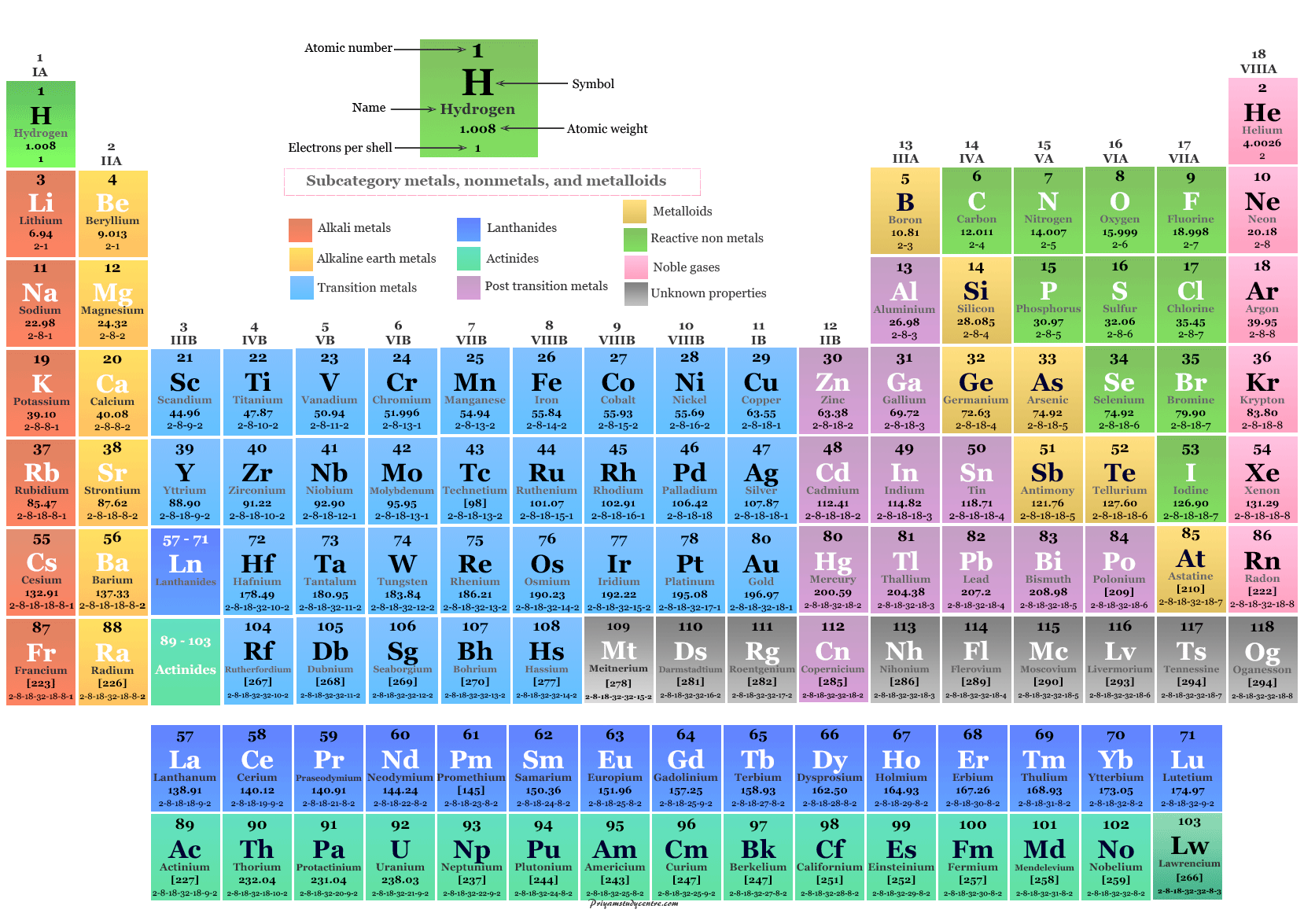 Modern periodic table
The modern law of the periodic table comes due to the breakdown of Mendeleev's (1861) scientific classification on the basis of atomic weight or masses of the chemical elements. In the periodic table chart, the elements are represented by two parts, vertical columns (group) and horizontal rows (period) in chemistry or chemical science
The initial discovery explained by Dmitri Ivanovich Mendeleev in 1861 and Mosely in 1911 to the Bohr model or scheme suggested the scientific development of groups and periods of the periodic table elements.
The modern law of the periodic table suggested that the properties of chemical elements and their compound or molecule are the periodic functions of the atomic number.