What is Atomic Structure?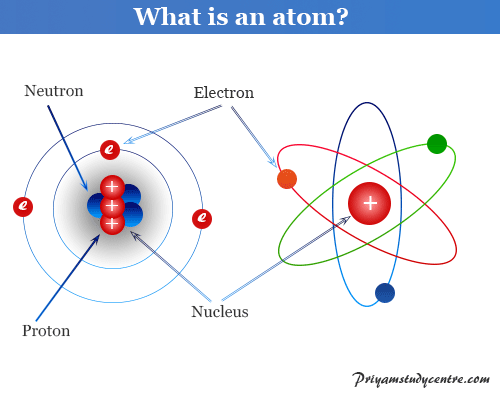 Atomic structure describes the smallest unit of an atom that contains elementary particles like positively charged electrons, negatively charged protons, and neutral neutrons of the matter. Atom is the smallest unit of matter that contains the characteristic properties of chemical elements. An atom is considered to be made up of a tiny nucleus carrying neutrons and protons. The tiny nucleus is surrounded by negatively charged particles or electrons by a definite order arrangement.
The electronic structure of an atom holds the key to understand the chemical properties, chemical bonding, chemical reactions of the elements. In learning chemistry or biology, every chemical or biological molecule contains neutral or ionized atoms with a definite order arrangement. The Journey from the Daltonian model to the modern atomic structure is a long and arduous one.