Atomic structure and theory
Atomic structure and atomic theory describe the smallest unit of matter or element which contains subatomic particles such as electron, proton, and neutron. Every state of matter contains neutral or ionized atoms.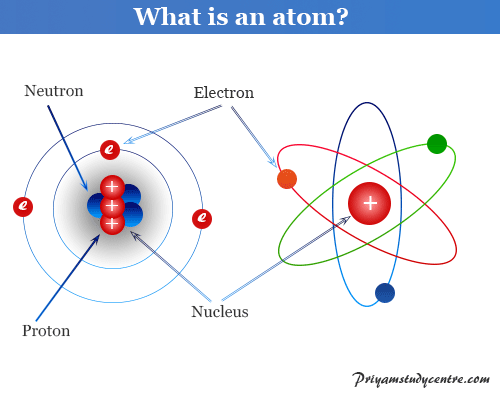 An atom is considered to be made up of a tiny nucleus carrying neutrons and protons. The tiny nucleus is surrounded by a certain number of negatively charged electrons in a definite order. According to an earlier atomic model, the extranuclear electrons rotate around the nucleus in some definite energy level or orbit.
Today the electrons are considered to be standing waves. The probability of finding a particular electron in a certain region of space around the nucleus is called orbitals. The electronic structure of an atom holds the key to understanding the chemical properties, chemical bonding, and chemical reactions of the elements.
In learning chemistry or biology, every chemical or biological molecule contains neutral or ionized atoms with a definite order arrangement. The Journey from the Daltonian model to the modern atomic structure is a long and arduous one.