What is analytical chemistry?
Analytical chemistry is the branch of science concerned with the analysis and determination of matter. Identification of substance, elucidation of its structure, and quantitive analysis of its composition are covered in modern analytical chemistry. The most difficult task for analytical chemists is to explain the exact branch of analytical works. Commonly, we can say, it is the branch of science where a large number of research workers have working for its development.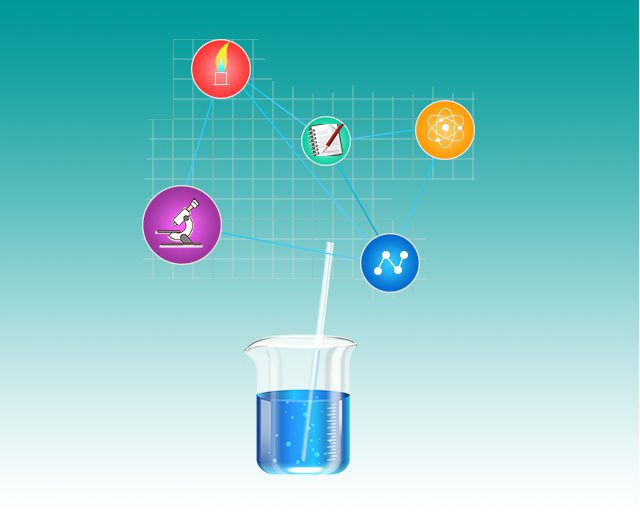 For example, all chromatographic or electrophoresis techniques were developed by biochemists or biological scientists but mass spectrophotometry was discovered by physicists. A large number of journals use these techniques for inorganic, organic, biochemistry, forensic science analysis. They do not like to call themselves analysts or analytical chemists for various reasons.
Analytical chemistry techniques
The techniques used in the field of analytical chemistry for the determinations of analytes or samples are mainly two types such as classical technique and instrumental technique.
Classical techniques
In the classical technique, we used to check the presence or absence of a particular component in a given analyte in the lab. For example, the Kastle-Meyer test uses to identify the presence of hemoglobin in the given analyte. Flame tests are the examples of classical technique which is used to check the presence of specific elements in an analyte. When we exposing the sample to a flame, the colour of the flame is changed.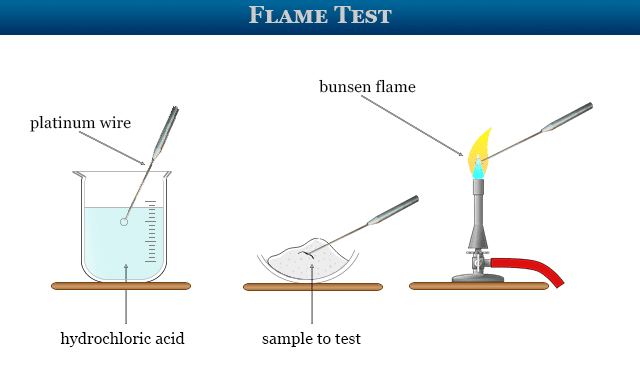 Experiment: Chemically pure hydrochloric acid (HCl) is taken in a watch beaker. The top end of a clean platinum wire moist with HCl held on non-luminus Bunsen flame. The process is repeated till the flame becomes colurless. The platinum wire is again moist with concentrated HCl. A trace of the solid sample is taken at the tip of the wire and held on the base of the non-luminus flame. The colour change of the flame in the naked eye and double cobalt blue glass of a particular sample is given below the table,
Observation
Inference
Colour in naked eye
Colour through double cobalt blue glass
Golden yellow
Colorless
Sodium (Na+)
Violet
Crimson red
Potassium (K+)
Brick red
Light green
Calcium (Ca+2)
Crimson red
Purple
Strontium (Sr+2)
Yellowish green
Bluish-green
Barium (Ba+2)
Green flame
–
Copper
Bluish white
–
Lead, arsenic, antimony bismuth compounds
Bluish-green
–
Tin compounds