Units and Dimensions Formulas
Units and dimensions formulas and measurements in SI or CGS system in science are recommended by the International Union of Pure and Applied Chemistry (IUPAC). In the standard unit system or SI system, we used the seven base units and dimensions formulas of physical quantities for analysis, measurement, and conversion.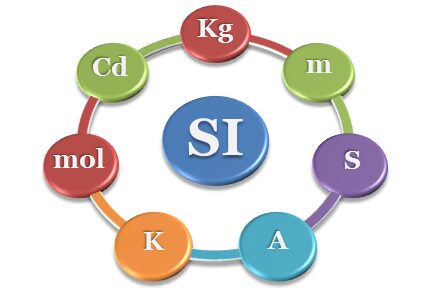 We use units and dimensions of mass, length, and time for measurement and conversion of force, density, energy, work, heat capacity, pressure, surface tension, etc. These physical quantities can be derived from base units or dimensions data.
The SI unit of luminous intensity or candela is not needed in physics or chemistry learning but it is included only for the sake of completeness.