What is Chemistry?
Chemistry is the study of pure science that deals with the physical or chemical properties, reactions, composition, and structure of atoms, ions, or molecules that interact with energy. During any chemical transformation, an atom or molecule of matter absorbed or emitted energy. Chemistry provides the properties and structure of atoms of the periodic table elements.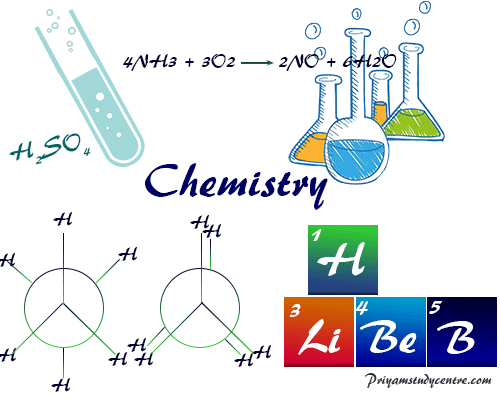 Learning chemistry suggests how new chemical compounds (inorganic or organic compounds) are formed from different types of atoms by chemical bonding like ionic bonding, covalent bonding, or metallic bonding.
Branches of Chemistry
Physical, inorganic, organic, environmental, and analytical chemistry are the basic branches of chemistry for the different classes of study of properties, composition, structure, and chemical reactions in science.