Atomic number of elements
Atomic number of chemical elements in chemistry is the number of protons of an atom by which the elements are arranged in the periodic table. The modern periodic system is formed on the basis of atomic number and electronic configuration but Mendeleev's classification is based on the atomic weight or mass of an element.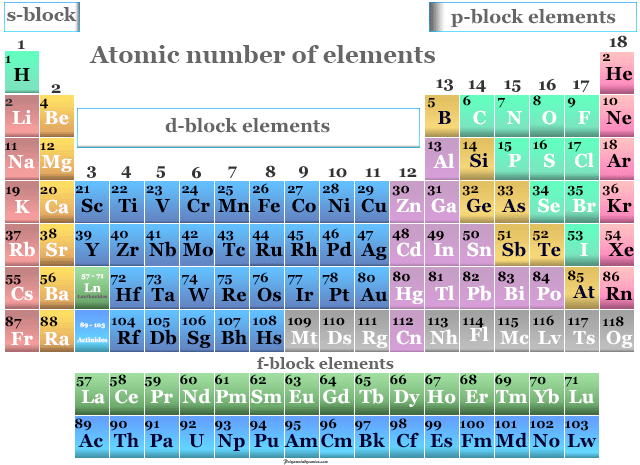 In learning chemistry, a good correlation between electromagnetic spectrum (X-ray) and atomic number indicated that an element is characterized by its atomic number, not atomic weight. The trends and properties like ionization energy, electron affinity, shielding effect of an atom are better to describe by its atomic number.